Author: SwirlyMats // Category:
Apps
,
News


SwirlySpace is proud to announce ver 2.3 of SwirlyMMS, the first and most complete MMS app for the iPhone. Ver 2.3 is packed with new features like text-to-speech, 3gp video encoding, SMS and free-of-charge messaging over SwirlyNet(*). Below follows a selection:
1) real text-to-speech of MMS text parts and SMS text! (3GS only):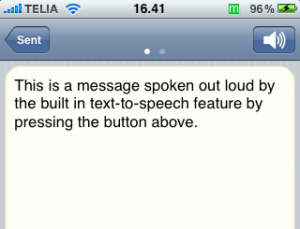 Hear a sample.
2) handles SMS, both to send and receive: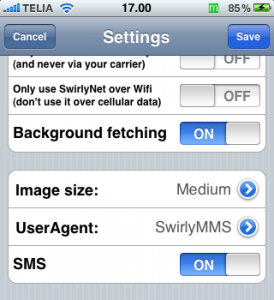 3) MOV-videos are now converted to the proper 3gp-video format when sending a  (carrier network) MMS. When your message instead takes the way over SwirlyNet(*) no conversion to 3gp is made to preserve quality at its best (3GS only):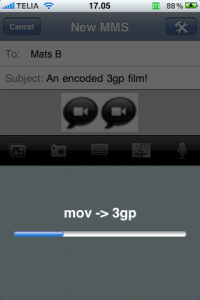 4) icons to indicate the message type. Below you can see the SMS, MMS and SwirlyNet types respectively: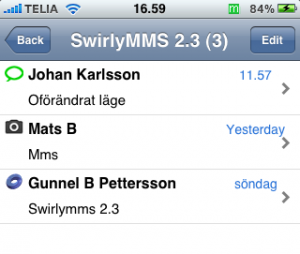 5) editing of existing text parts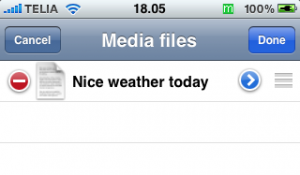 6) photos that are snapped from within SwirlyMMS are now also stored in your camera roll.
7) a whole lot of minor bug fixes.
For more information about SwirlyMMS and SwirlySpace please have a look here.
(*) SwirlyNet is a free-of-charge messaging network that integrates seamlessly with SMS and MMS. Today (2010-04-28) with around 14000 connected users. You can read more about it here.
Mark Bruce & Kory Lee
4 Responses to "SwirlyMMS² ver 2.3 is now available in Cydia!"
Leave a Reply