Author: BigBoss // Category:
Apps
,
Jailbreak
,
News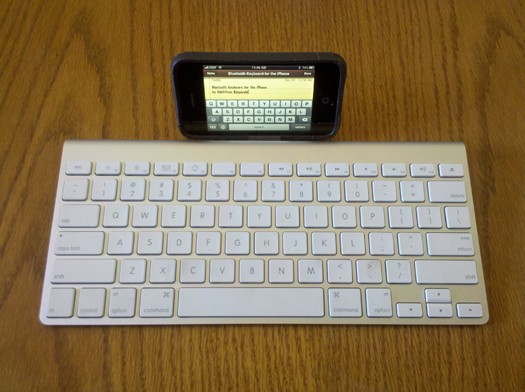 With this app called BTstack Keyboard from Matthias Ringwald, jailbroken iPhone users can now use a bluetooth keyboard for text entry in your iPhone. Great for college or taking notes in a class or meeting at work! The app should work with most any bluetooth keyboard available.  For more details see Ringwald's product page.
The keyboard is available for $5 on Cydia Store. Added to reasons to jailbreak!
Mark Bruce & Kory Lee
13 Responses to "Bluetooth Keyboard In Cydiastore"
Leave a Reply