Author: BigBoss // Category:
Apps

Today, developer TheZimm has released a very cool free task switcher called Circuitous. Mainly for 3gs users that have enough memory to background apps, Circuitous + Backgrounder make a fantastic team. Current version requires you to install backgrounder manually, but the next update will auto install it for you if its not installed.
As you may know, there are severe limitations imposed on AppStore apps. One of these is "no background processes." This means that if you have an app, such as a music streamer, and you press home to do something else such as check your email, the app is closed out. You are disconnected. Your music stops playing.
Backgrounder is an attempt to fix this. Backgrounder allows you to select an app that you want to allow to run in the background. Then when you press home, that app will keep running. Perfect for an IRC app (try flowchat + backgrounder) or such that you do not want to get disconnected everytime you tap the home key. This adds critical functionality that you cannot get unless you jailbreak! On 3gs, you have plenty of memory to use this fully!
Circuitous is another launcher / manager that goes along with backgrounder to let switching tasks be easy and elegant: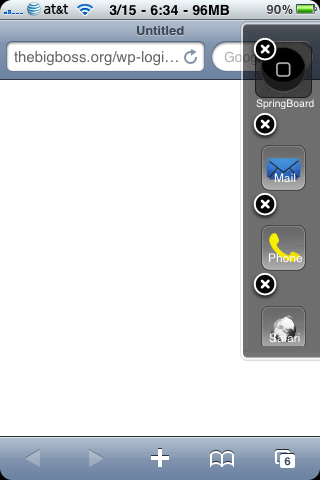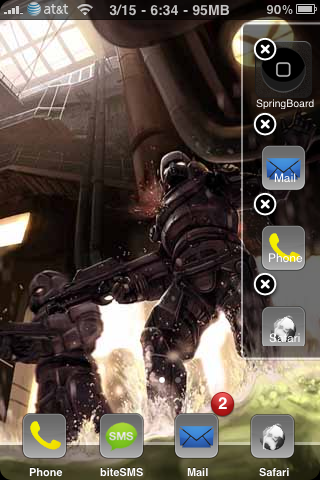 With this you can background and kill apps easily. While composing an email, quickly look something up on the web without closing your email program. Uses are endless.
Mark Bruce & Kory Lee
27 Responses to "Circuitous App Switcher"
Leave a Reply