Winpwn 2.5 offers quickpwn. Here is how to use it:
Step 1) Download winpwn, iTunes 7.7 or newer. You cannot unlock using quickpwn feature. If you have a 2g iPhone and need to do this, use the basic guide.
Step 2) Load winpwn. Note the app uses dotnet framework so if it crashes when you load it, make sure you have the latest dotnet framework installed and also that you are not running it on a network share due to dotnet security!
Step 3) Click the custom button. Click the phone device that matches your device and you see this screen.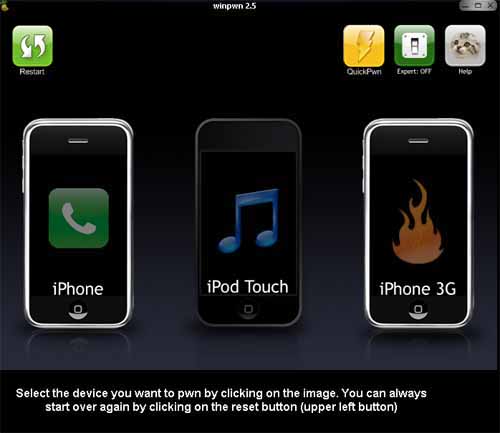 Step 4) Select your logos by clicking the left or right device to select between boot logo (left) or restore logo (right). By default it is set to find a logo on your local disk. Click the yellow browse package button to change it to search online.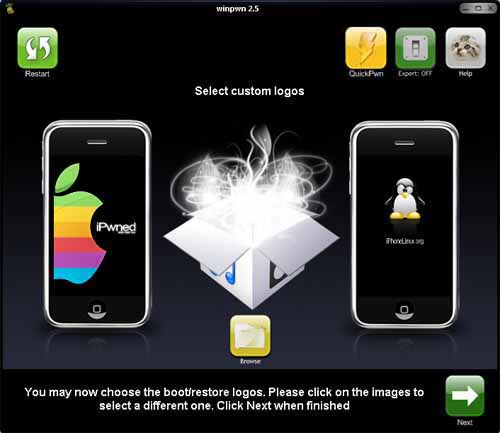 Clicking the device in search online mode lets you select online logos: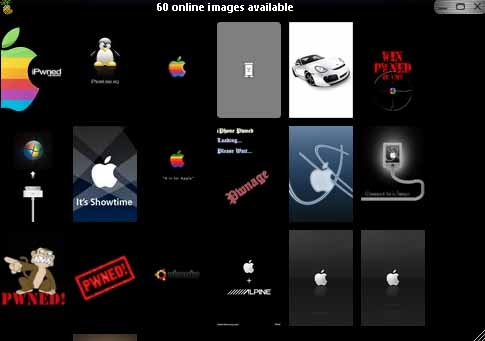 Step 5) Now you will be asked if you need help getting into DFU mode. There will be a helper in the app to get you there. If you have any problems here just use my DFU mode guide.
Step 5a) Turn off your phone. Hold power, slide to power off, and wait. When it is done, give the green thumbs up on this dialog: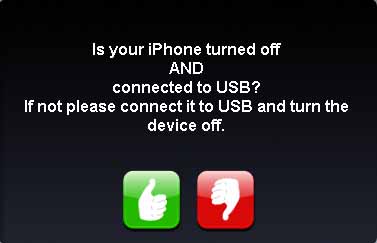 Step 5b) Once it's off, you will follow the steps to get into DFU mode. Press the buttons as the pictures tell you. If you do it right, it will be working even though you have no display on your phone!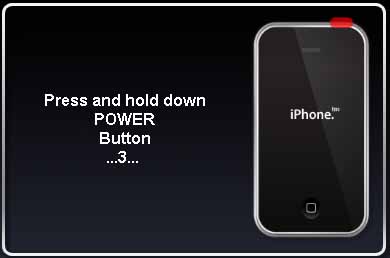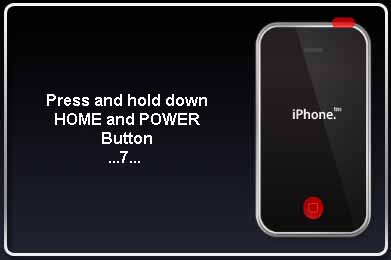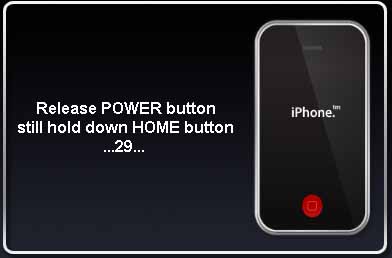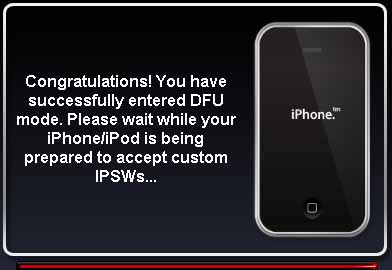 Now wait while your device is being jailbroken. The app will upload to your device a ram disk and then execute it. The app will finish a few minutes before the device is done. So just wait patiently for your device to reboot.