Author: iTypeFastR // Category:
News

iTypeFastR has been updated and is now 3.0 ready.
We also made many improvements in our landscape keyboard. We expected that to be used much more often now that 3.0 supports it in more apps.
We also streamlined the graphics a bit, getting rid of some animations, and making the keyboard a bit nicer with a little emboss
For those who do not know: iTypeFastR gives you an extra keyboard, that helps you type faster and with less typos. Its design has much larger keys for the letters used most often. While sticking to the QWERTY design.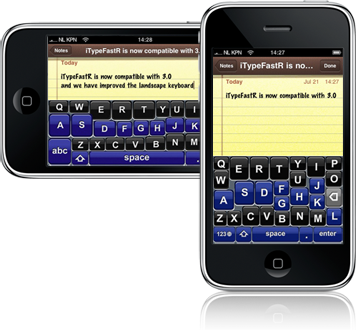 Mark Bruce & Kory Lee
17 Responses to "iTypeFastR Now 3.0 Compatible"
Leave a Reply