Author: BigBoss // Category:
Apps


I have had a few reports that EDGE does not work on 3.0. I believe it does. Here is the story with it.
The EDGE toggle does not disable the EDGE radio. You cant do that without disabling the phone system. Instead, it just tells the iPhone settings that the network connection that EDGE uses is "unavailable". This is the same method that has been used for EDGE toggle since 1.1 firmware in early BossPrefs.This blocks all data since it's no longer a valid data connection. Now you may indeed have an E or even a 3G if you have EDGE off and 3G on. But you will not be able to get onto the internet. You may also have an IP address.
See some screenshots:
Start with the first one. Notice you will see 3G in the statusbar? But safari cannot get onto the web.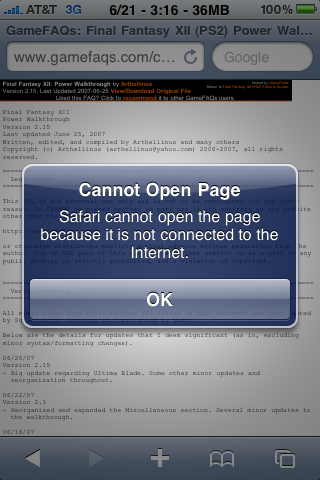 On the 2nd one, you also have an IP address even though you are still not on the internet. (This is the same picture, I just swiped sbsettings into view).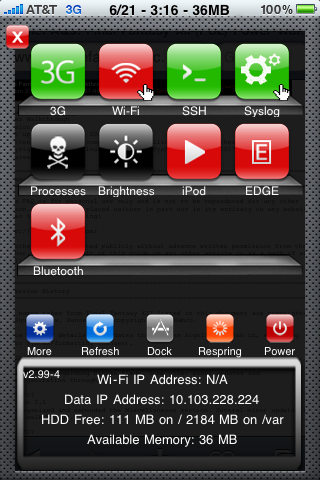 Now, someone indicated that with push mail you are still getting data coming through. Indeed this could be the case. While the network is basically unavailable, for packets that originate outside of the iPhone they probably can still come through. This means if you want to be sure EDGE is off, do not have any sort of push service running.
As a side effect, you cannot tell EDGE is really off without checking safar. Also, it is possible some MMS services use the data connection to send the pictures. If these also originate from the carrier there's no disabling them either.
Mark Bruce & Kory Lee
Tags: sbsettings edge toggle
141 Responses to "SBSettings and EDGE on 3.0"
Leave a Reply