Author: iRealSMS dev // Category:
Apps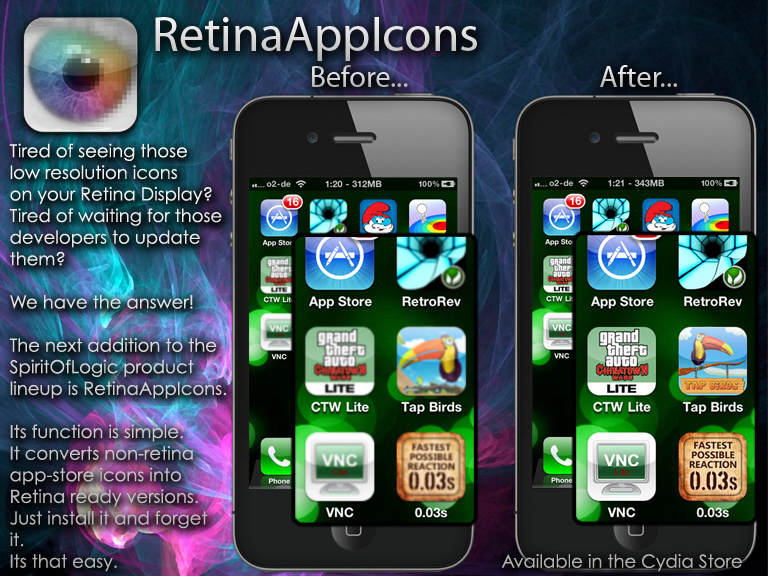 Brought to you by SpiritOfLogic, the makers of iRealSMS, PwnTunes & PhotoAlbums+…
Introducing RetinaAppIcons:
Update those low resolution AppStore application icons to Retina ready versions with RetinaAppIcons.
No user interaction is required. Just install it and forget it.
It will update 99% of all AppStore app icons that require it, and will continue to do so when you install new apps.
Available via Cydia Store for $0.99
Compatible with iPhone 4, iPod Touch 4G with retina display & iPad.
Mark Bruce & Kory Lee
15 Responses to "Update those non-retina icons with RetinaAppIcon!"
Leave a Reply