Author: KvX // Category:
Apps
,
News
,
iPhone

If your device is jailbroken the one thing backing up to iCloud or itunes does not cover you from is all your jailbroken apps, tweaks, settings, preferences, ect. from being restored if something happens. The last thing you want is to lose all of this if something happens to your device or if you decide to move to a non jailbroken version of iOS until the new jailbreak for it comes out.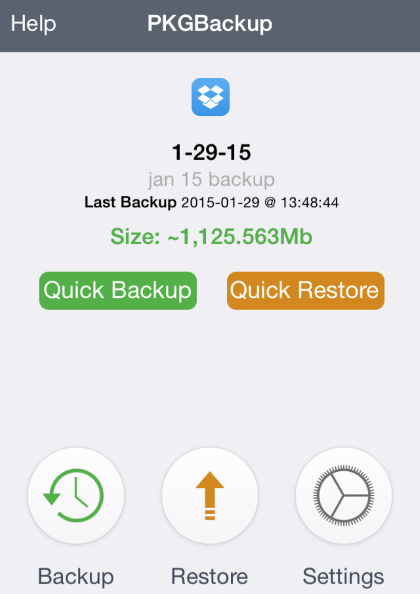 So if you haven't done so yet go purchase PkgBackup in cydia, yes it costs but its super simple to use and will save you tons of frustration. PkgBackup keeps it really simple and allows you to backup your iOS device and restore it from within the app.
Some of the storage options available to backup to and restore from are as follows.
Box
Dropbox
FTP
GDrive
OneDrive
SugarSync
Local Storage
Addressbook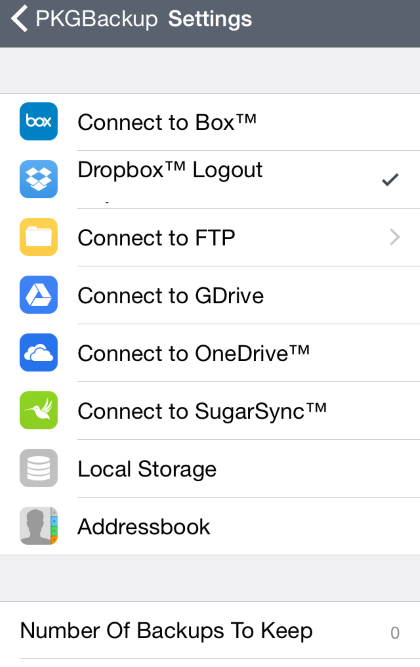 PkgBackup lets you choose how many backups you want kept and even create an automatic backup schedule. You also have the choice of encrypting your backup files among many other settings and features to help customize PkgBackup. So prepare yourself for the inevitable, if you are not jailbroken yet click here to learn what it is and jailbreak your device today.
Mark Bruce & Kory Lee
Tags: 8.1.2, Apps, iOS, ios 8, ios app, ipone app, PkgBackup
Leave a Reply