Author: KvX // Category:
Apps
,
News
,
iPhone

So if you are anything like me your iphone is starting to get stacked up with extra junk that is taking up a lot of space. I feel this usually happens every few months, it can be a pain to have to go through and clear caches, cookies, log files and all the other junk manually. So for this task I recommend the iCleaner tweak that is available in the cydia app store.
Currently it is compatible with iOS versions 4x-8x so you should be covered. The main purpose of this app is to clean that pesky other section that gets filled up with junk you don't need. iCleaner provides a lot of ways to strip down the fat on multiple parts of your device.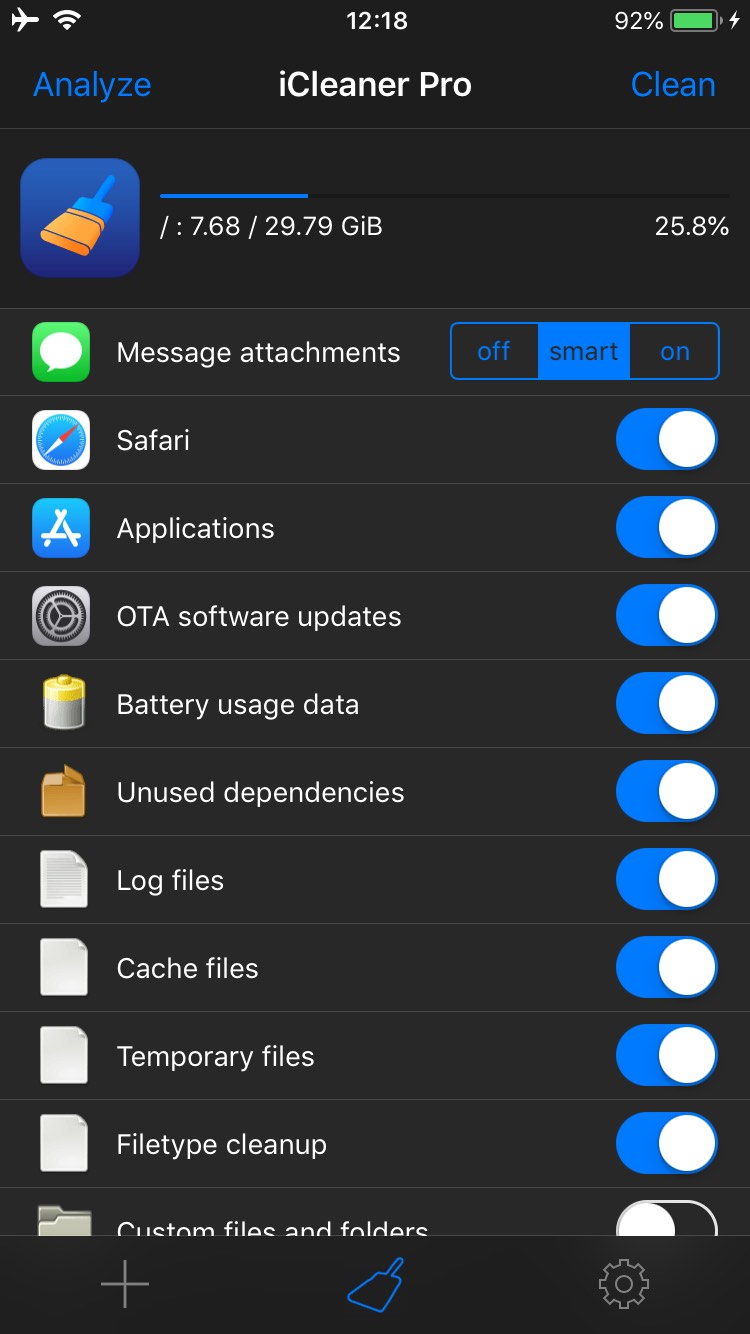 Main functions of the app:
Remove Message Attachments
Clear Safari Browsing data, cache, cookies ect.
Delete App Caches and unneeded files
Clean up log, cache and temporary files
Remove unneeded keywords and voice control languages
Remove unused dependencies
Remove downloaded ios update files
These are just the primary functions of iCleaner, the app itself has even more options and abilities. In order to download this app you will need your device jailbroken with the cydia app store installed.
Not sure what jailbreaking is, find out here. Already familiar with jailbreaking but haven't done it yet? Jailbreak it now here.
Mark Bruce & Kory Lee
Tags: Apps, icleaner, iOS, ios8, IPhone app, iphone apps
Leave a Reply