Author: pH // Category:
Apps
,
Jailbreak

Hey guys, here is pH from iBlogeek.com and today, you should know that DevTeam released the beta version of Redsn0w, that works on Mac OS X, Windows and Linux. The tool is great, because it works like QuickPwn, but, unfortunately, there's no GUI :( .
So, during the day, I developed a GUI for Redsn0w Beta for Mac OS X, using Cocoa and Interface Builder! Now, it's working great. Well, I don't know if this is the first GUI in the world for Redsn0w Beta, but, certain is one of them, :) . Okay, now, let's see the app!
When you open the app, you can select your language (Portuguese/English).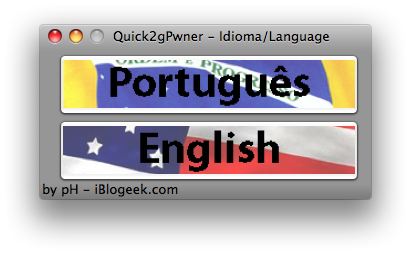 Now, you'll see a window talking about the DFU Mode. If you want, you can use a Timer in C++ to help you putting your device in DFU by clicking on the button called "Start the Timer!".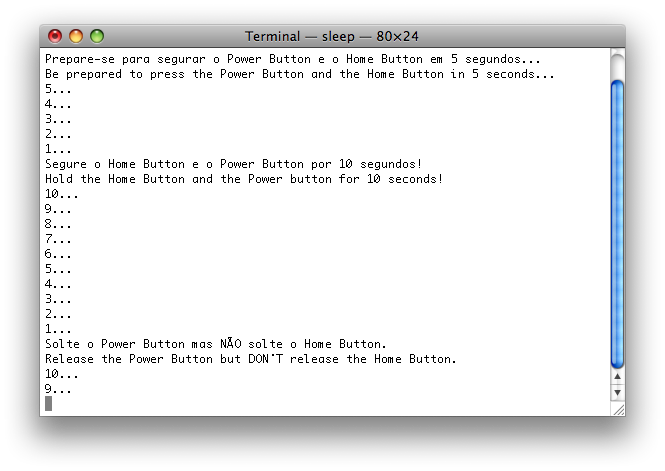 Now, you just need to press the button "Pwn the iPod touch 2G!" and press Command + V and press Enter to Jailbreak your iPod touch 2G!

You can download the Quick2gPwner clicking here.
(If you can't run it, put the folder called Quick2gPwner in your Desktop and then, double-click in the file "Quick2gPwner".)
Enjoy!
Mark Bruce & Kory Lee
30 Responses to "Quick2gPwner: The QuickPwn for iPod touch 2G!"
Leave a Reply