Author: KvX // Category:
Apps
,
News
,
iPhone

Do you have a website, blog or even a social media account you count on good search ranking for? Then SEO Tool available in the Apple app store is a great way to track its success. Getting targeted traffic to your website can make or break it's success, SEO tool makes keeping track of how you are fairing super easy. With SEO Tool you can track one or multiple URL's and keep an eye on the ranking position of specific keywords on the most popular search engines.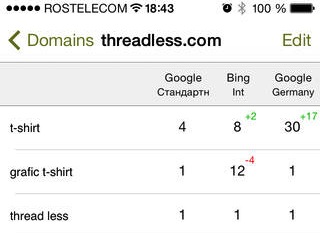 Some of SEO Tool's features are-
History and charts of position changes
Email your pulled reports
Checking in the background (up to 3 minutes)
Universal support on iPhone & iPad
Export & import keywords from buffer
Supports tracking for Various regions and search engines
Tap on position open search results
Adjustment of checking depth
Check url, for example facebook.com/zuck
Unlimited number of sites
Unlimited number of keywords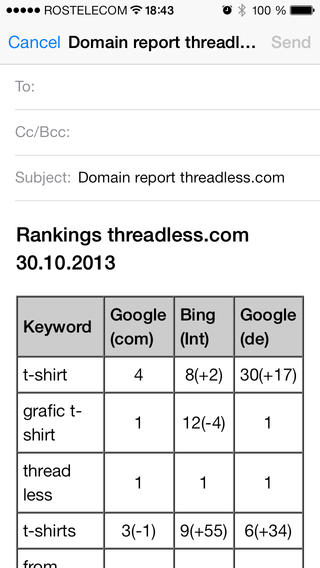 SEO tool will set you back $4.99 in the app store, but if you are concerned about ranking and monitoring your sites traffic and SEO then it's a bargain and a time saver. Currently you must run iOS 7 or higher and it has been optimized or iPhones and iPads. Click here for the link to the app page. So save yourself some time and make managing your success online easier with SEO Tool.
Mark Bruce & Kory Lee
Tags: app, iOS, iOS 7, ios 8, ipad apps, IPhone app, SEO Tool
Leave a Reply