Author: KvX // Category:
Apps
,
News
,
iPhone

VLC media player for iOS is back in the app store after being removed after the release of iOS 8 last fall. This new version has been optimized to play well with the iPhone 6 and 6 plus and iOS 8 in general. I have used VLC for many years on my windows and OSX machines as a great way to watch many video formats not support by stock out of the box capabilities.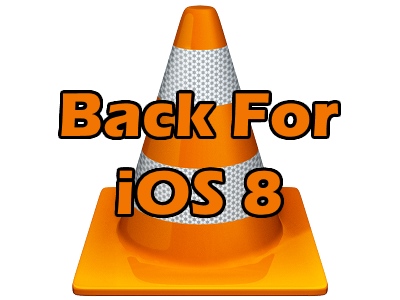 When it comes to VLC's use for iPhones and iPads it is no different, VLC allows you to watch more media types on your iOS device. File types like MKV, DivX and AVI files are all supported. You're also able to use the VLC app to stream videos and make use of those handy subtitles.
VLC has announced it will release another version soon, the new version 3.0 is said to support use as a google chromecast streaming device. Hopefully this will come sooner than later for VLC as the race for domination in the media streaming device arena is well underway.
Mark Bruce & Kory Lee
Tags: app, Apps, iOS, ios8, iphone apps, VLC Media Player
Leave a Reply