Author: KvX // Category:
Apps
,
News
,
iPhone

Tired of seeing apps that have been installed you will never use? or perhaps the carrier logo? or maybe you just want to have the date in the status bar? No matter the layout tweak you want HideMe8 is sure to deliver it to you. To start with it has an app hide function that hides any app from your springboard eliminating the need for you to hide those unwanted apps in a folder. HideMe8 however is far more powerful than that of an app hider, it replaces over a dozen UI tweaks.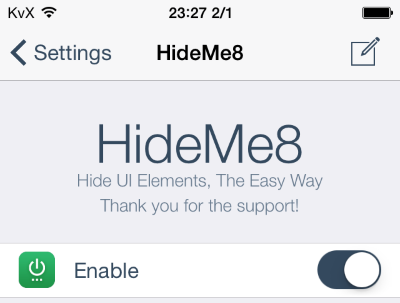 You can change your carrier logo, or even update how the time and date display in your status bar. Some of the features available in HideMe8 as supplied via the developer are as follows.
Control Center
Hide Airdrop/Airplay Section
Hide Brightness Section
Hide Music Section (When not listening to music)
Hide QuickLaunch Section
Hide Settings Section
Disable On Lockscreen
Hide Dark Separators
Force Circle Buttons
Force Square Buttons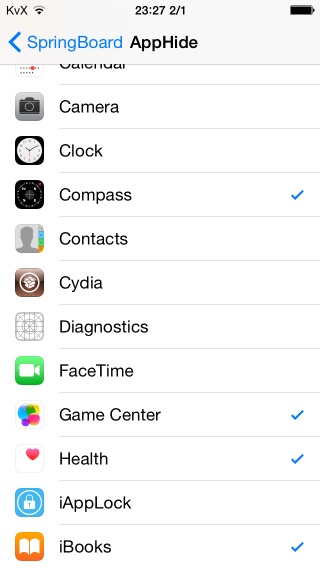 LockScreen
Hide Camera Grabber
Hide CC Grabber
Hide NC Grabber
Hide Date
Hide Clock
Hide Percent Charged
Hide Slide To Unlock
Hide wallpaper tint
Custom Slide To Unlock
Custom Date Text
Custom "Try Again" Text
Custom Clock Color
Notification Center
Hide Bottom Separator
Hide Status bar
Hide Today Date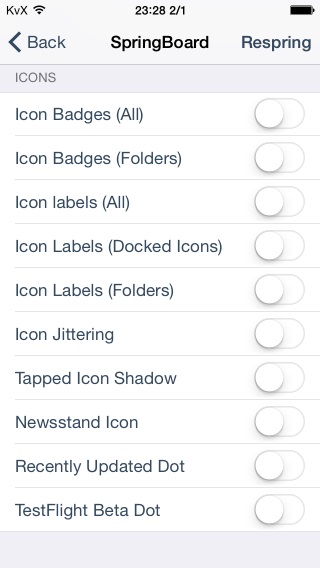 SpringBoard
Hide Icon Badges
Hide Icon Labels
Hide Tapped Shadow Icons
Hide Newsstand Icon
Disable Icon Jittering
Hide recently updated mark
Hide TestFlight Beta Dot
Disable Spotlight
Hide Dock Background
Custom Icon Label Color
And many more functions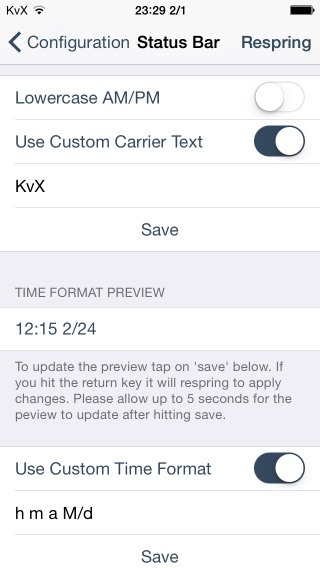 As you can see HideMe8 is a very in-depth app for customizing much of your iPhone or iPads UI. I have used it to replace a few other apps and tweaks I needed to do just a portion of what HideMe does. It is available in cydia and has a lite version and full version for $2. The full version has more functionality and I recommend going with HideMe8 for iOS 8 over HideMe8 Lite.
You will need to be jailbroken to use HideMe8 , if your not sure what jailbreaking is, find out here. Already familiar with jailbreaking but haven't done it yet? Jailbreak it now here.
Mark Bruce & Kory Lee
One Response to "HideMe8 App for iPhone, iOS 8 a useful tool"
Leave a Reply