Author: iarrays // Category:
Apps

ILogManager Elite allows you to delete call records from your call history of IPhone. Either you can delete one or all call records from a contact or a number. This app has a wonderful feature and that is "SEARCH". Using this feature you can search the entire call history by name or by number for a particular entry.
Features:
Delete calls, all or one by one or all calls from a contact/number
Complete list of calls based on type (All, Dialed, Received and Missed).
Info view:

Shows complete list of  calls from a contact or number.
Filter by call type (dialed, received, missed) and display the call history.
Show the contact's information (like name etc.)
Allows to delete individual call entries or all from the info view.

Search for a Contact or number in call history.
Allows to delete the searched call records.
Full version is available in Cydia store just only for $1.00 as an introductory offer.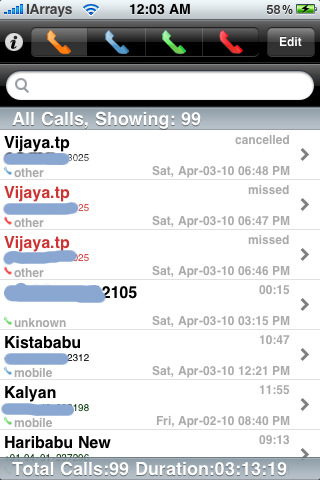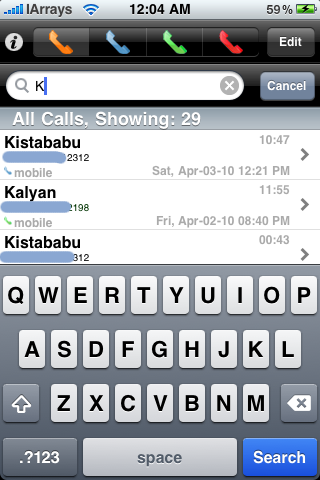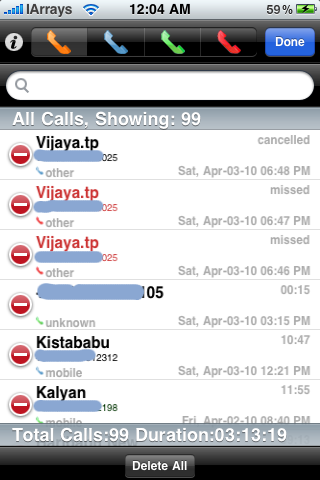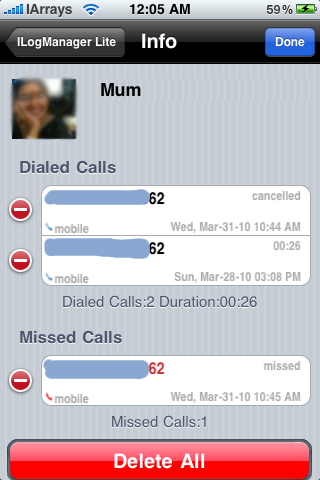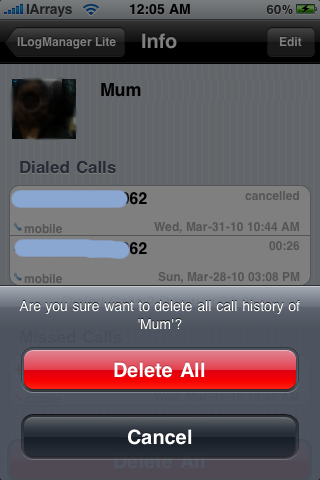 Mark Bruce & Kory Lee
Tags: iphone apps, Utilities
One Response to "ILogManager Elite 3.0 is released."
Leave a Reply