Author: freeterra // Category:
Apps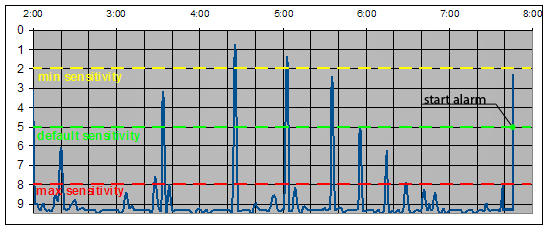 We are glad to inform you that we released v2.01 of EasyWakeup. Now it's multilingual! Russian, German, Spanish, Dutch are available now.
We improved main program algorithm. v2.01 finds the opportune moment to awaken you more accurately.
Also now you can see your night sleep graphs. And you can find optimal sensitivity for your body.
Important update: Put word "stat" in title of your alarm clock for activate night sleep statistics.
Mark Bruce & Kory Lee
Tags: alarm clock, easywakeup, smart alarm clock
6 Responses to "EasyWakeup 2.01. Night graphs are available now!"
Leave a Reply