Author: KvX // Category:
Jailbreak
,
News
,
iPhone

iOS 8.1.3 has just been released by apple but if you are jailbroken DO NOT UPDATE for it will remove your jailbreak. While this update fixes a few glitches from 8.1.2 its major selling point to most is the reduced available storage needed for updates. If you are simply thinking about updating for storage reasons stop and just go to cydia and download
iCleaner
instead.
iCleaner
will delete downloaded update files and a barrage of other junk. To be clear however 8.1.3 just changes what it requires you to have available for updates, not actually giving you any storage back.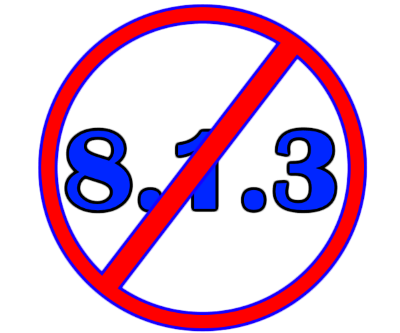 Secondly iOS 8.2 is set to come out in the next few months with the arrival of the iWatch as it will be needed to help sync your iPhone and iWatch together. You can bet that quickly following there will be a jailbreak for 8.2 which will have far more features and improvements then the small update to iOS 8.1.3 you are seeing now.
If you are not jailbroken yet go in and do it now before updating to open yourself to a whole new world of available apps and tweaks.
Click here for the Jailbreak Updates page to see the status on a jailbreak for iOS 8.1.3
Not sure what jailbreaking is, find out here. Already familiar with jailbreaking but haven't done it yet? Jailbreak it now here.
Mark Bruce & Kory Lee
Tags: iOS, ios 8, ios 8.1.2, ios 8.1.3, ios update, Jailbreak
Leave a Reply