Author: Yllier // Category:
Apps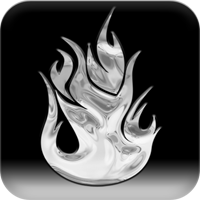 Firewall iP, the first and only Firewall for the iPhone, has been updated to 1.42 and now supports the iPad.
Changelog 1.42:
- full iPad support: all known issues with the iPad have been fixed.
- bugfixes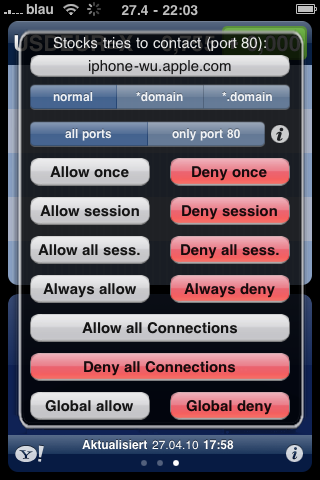 Firewall iP is the only security app of it's kind and offers many advance features like getting WhoIs-informations about the host.
Block outgoing TCP & UDP connections selectively, with port-specific-blocking Shows you the hostname for the connection
Can provide you with WhoIs information
Block connections of apps when you are on a cellular network
Block analytic providers / data collectors which PrivaCy can't
Block unneeded content (ads ;)) Easy to use interface & control app and many more….
Firewall iP is available in the CydiaStore for only $2.49
Mark Bruce & Kory Lee
Tags: cydia, CydiaStore, firewall, iPad, iPhone
7 Responses to "Firewall iP 1.42 – full iPad support"
Leave a Reply