Author: BigBoss // Category:
Apps

I have made some minor updates to SBSettings tonight, but the major feature is the new "Free Memory" button in the processes widget. With this you can free up system memory without killing tasks.
Here is an example (note the free mb number in the statusbar):
We start with 3 processes running and 24mb free.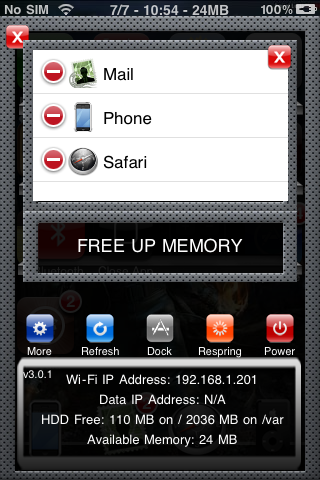 After hitting the button, we are down to 40mb free. Open SBSettings and still 39mb free and the same 3 processes still running.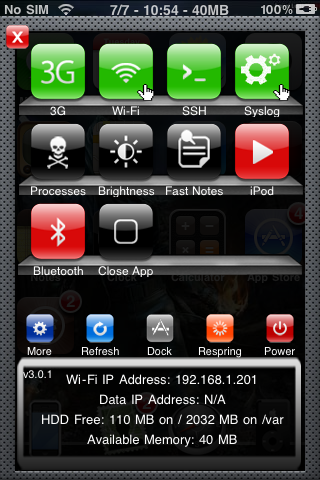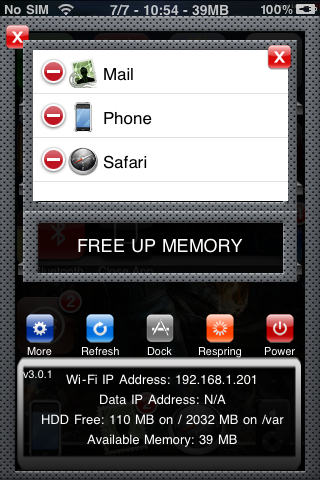 Mark Bruce & Kory Lee
Tags: iphone free memory, processes, SBSettings
228 Responses to "SBSettings Toggle Update 3.0.1"
Leave a Reply