Author: BigBoss // Category:
Apps
,
Jailbreak

So just so you all know what I have been working on lately, I am currently working on a very exciting new app with developer Ipodtouchmaster. It's called SBSettings. We have taken bossprefs to the next level. It is not yet done, but here you can get a glimpse of what to expect.
Here are a couple screenshots: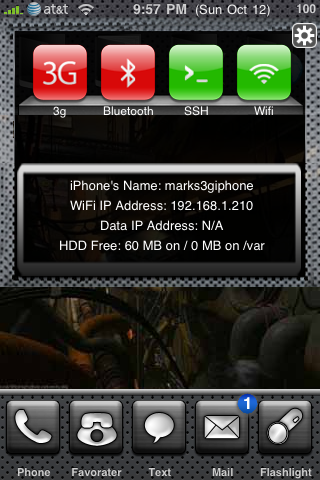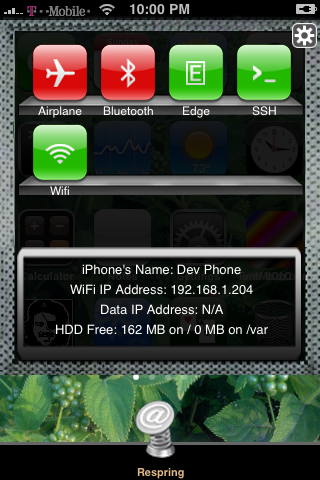 The toggles drop down when you swipe along the status bar. It is very fast and can be used while in any app without exiting the app. Suppose you are in Safari but realize your 3g is not yet enabled. Simple! Just swipe the statusbar and tap 3g and resume in safari where you left off. No need to exit safari and load settings or bossprefs.
Like bossprefs, this will have an addon module so you can create your own addons and also an application component that will be launched with the little settings button (see top right of the screenshots) to let you do things like hide icons and all the other cool things BossPrefs currently does. We are also planning to add some other cool features.
We will be offering beta testing of this app from this site soon so keep on the look out.
Mark Bruce & Kory Lee
Tags: bossprefs, ipodtouchmaster, SBSettings
66 Responses to "The Future of BossPrefs"
Leave a Reply